Have you tried logging into your router using 192.168.o.1 as the default IP address? Nothing happened and you can't access router settings? There is nothing to worry about as the following paragraphs will tell you how to fix this little problem and log into your router properly.
If you've ever proudly owned a D-Link or Netgear wireless router, then you'll want to log into your router's settings and try making slight modifications to the default settings. Here you can make your router more secure or fix some network issues.
192.168.o.1 Problems and Solutions
Alright, let's get down to business. The reason you can't log into your router is a small typo.replace 192.168.o.1 you should type 192.168.0.1.
To make it clearer why 192.168.o.1 is not the correct combination, we have to say that we are dealing with IP addresses here. By definition, an IP address is a "string of numbers".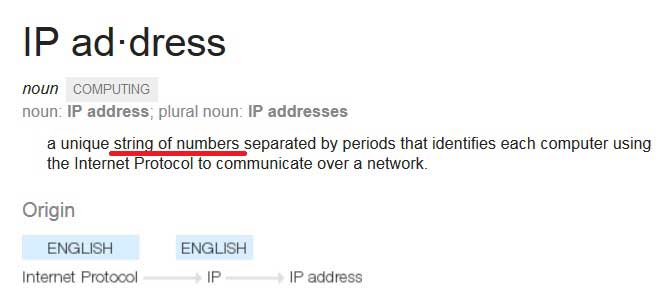 So the letter "o" has nothing to do here, which is wrong.
How to properly log in to the router
Therefore, to log into your router, you must first complete a few steps.
– Check if the router and PC are properly connected
– Check router default IP address
– Find your router's default username and password
step 1
The first thing to do here is to check the ethernet cable and if everything is connected correctly. To log into the router, you either have to physically connect with an ethernet cable, or you can log into the router from a laptop, but make sure the laptop is part of your home network, or you won't be able to log into the router.
step 2
Once you've checked all the wiring connections and both the router and the PC are turned on, you must check what the router's default IP address is.
To do this, start a command prompt (see here how to do this) and type the following command in a new window:
ipconfig
wait, scroll down to default gateway Mentioned.

The number shown here is the default router IP address. If you have a D-Link or Netgear router, you will see 192.168.0.1 or 192.168.1.1. You might see other numbers after 192.168, but that's not the problem. Whatever you see, it's your router's default IP.
step 3
The next step is to enter this IP in the browser address bar. Just make sure not to type it into the search bar. We're sure you're not entering 192.168.o.1 right now.

Step 4
If you've done everything correctly, you'll be asked to enter your router's default username and password. In most cases, you'll find your router login credentials in the owner's manual or printed on a label usually placed under the router. If you don't have these, visit your router manufacturer's official webpage or check out this page for the most common usernames and passwords for various router brands.
If you've done everything correctly, you'll be able to access the router settings page where you can modify various settings such as changing the default IP address, username and password, enabling and securing your wireless internet connection, and more.